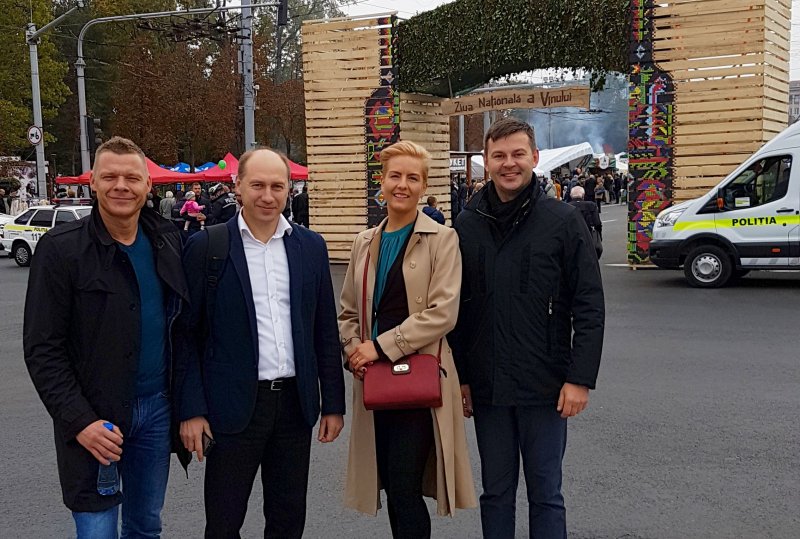 MOLDVIN
"Moldvin" visiting Moldova Wine Days
Great thanks to Ambassador of the Republic of Moldova to Latvia Eugen Revenco for the marvelous trip and opportunity to visit "Moldova Wine Days 2017". It was very warm welcome and chance to get acquainted with local pearls - wine, food, people, wineries.
We had excellent reception in Timbrus and Cricova stands and also tours in Combinatul de Vinuri "CRICOVA" S.A., Chateau Vartely and Castel Mimi vineries.
Also big thanks to the organization "Wine of Moldova" for the invitation and grand event.